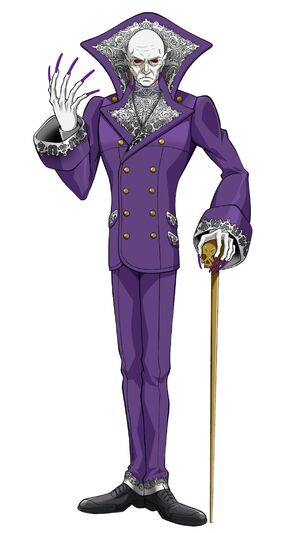 A vampire artist in Portrait of Ruin, Castlevania. He is the main villain of the game. He is the one who creates the many portraits which you travel through to get to different areas. An elder vampire with a resemblance to Count Orlok, Brauner recreated Dracula's Castle using the souls of the dead from World War II in order to destroy humanity. Brauner disdains humanity because his two real daughters were killed 30 years ago, during World War I, and he has deluded the vampiric Stella and Loretta (and possibly himself as well) into believing that they are his daughters. After the player defeats him in battle, Death comes in and finishes him off, saying his presence is what kept Dracula sealed.
Japanese Voice Actor: Hisao Egawa
Community content is available under
CC-BY-SA
unless otherwise noted.