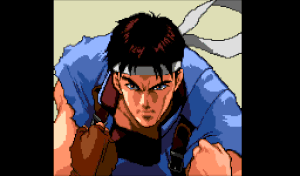 An Item Crash (originally known as Item Crush, or colloquially as "Super Attack"), unleashes the hidden power of a sub-weapon. These kind of attacks were first introduced in Castlevania: Rondo of Blood, and since then have become a staple in the Castlevania series. Performing an Item Crash costs many more Hearts than the normal sub-weapon's attack, but generally unleashes a devastating attack that may be capable of killing all enemies on screen, or greatly diminish a boss's HP.
Game specific information
Richter Belmont
Maria Renard
Richter Belmont
Pluto + Salamander - By performing the ↓ ←(→) ↑ + [Attack] combination, Nathan Graves unleashes his current sub-weapon's Item Crush. Each one costs 4 MP and a determined number of Hearts.
Item Data
Item Data: Item Crash
Image

Name

- Game
Description
Type / Users
Attributes / Consume
Statistics / Sell
Found
Notes
'
Action
Richter, Maria (DXC only) 
Sequence: [Crash] (default PS button is triangle)
Effect: Perform item crash attack with currently equipped Sub-Weapon

Item Crush attack is unleashed.
DSS Effect
Nathan 
Consume: 4 MP + Hearts 
Create: Pluto + Salamander

Sequence: ↓ ←(→) ↑ + Attack
Effect: Nathan unleashes his current sub-weapon's Item Crush.

Gallery
See also