Not to be confused with Dark Lord or Prince of Darkness.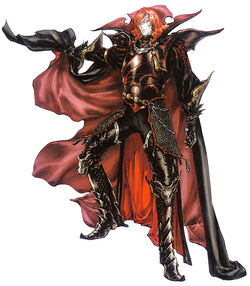 The Lord of the Castle is a title given to the one who controls any given Demon Castle. Dracula is the Lord of the Castle in most games, but there have been several different Lords of the Castle since Castlevania: Symphony of the Night.
Original timeline
There have been several attempts to become or set up a new Lord of a Castle which had ultimately failed. Such attempts include:
There have been several of Dracula's servants who guarded and oversaw one of Dracula's castles during his absence. These include:
Alternate timeline
Lords of Shadow timeline
See also
References
Community content is available under
CC-BY-SA
unless otherwise noted.